Meaning and History of the Name Andrew
The name Andrew is a popular name especially common in both England and also in Scotland.
The meaning of the name is manly and is linked to the Italian name Andrea and the Greek name Andreas (the origin of the name's meaning).
Andy and Drew are shorten or pet versions of the name.
Popularity of the Name
Andrew was not in the top 100 baby boy names in England in 2016. The name however was very popular in 1989 and was at its peak being used.
Famous People with the Name Andrew
There are many famous people with the name Andrew both in England and the rest of the World including: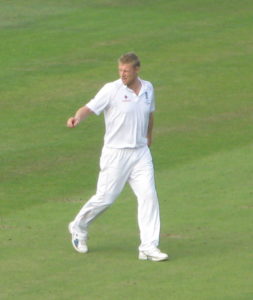 Saint Andrew is the patron saint of Scotland (amongst many other countries) and lived up the the very brave and manly meaning of the name. He was an Apostal and brother to Saint Peter.
Prince Andrew (The Duke of York) is the son of Queen Elizabeth.
Andrew Lloyd Weber is a famous musical composer and song writer from London. See Royal baby names for more information.
Andrew Jackson was the 7th president of the USA.
Andrew Flintoff was an English professional cricket player.
Summary
Andrew is a popular name all over the world and is commonly used and the name it refers to is someone that is being for manly or represents men.
Useful Resources