Origin and History of the Name Danny
The name Danny is short for the masculine name Daniel. Daniel was a Hebrew prophet whose story is told in The Book of Daniel. While living in Babylon, Daniel interpreted the king's dreams, causing the prophet to rise to prominence. Because of his popularity, the name Daniel became a common name for English baby boys during the Middle Ages but tapered off by the 15th century.
Meaning of Danny
Daniel, of the Hebrew origin, meaning God is my judge.
Popularity of Danny
In 1996, Daniel was the second most popular boys name in England and Wales. In the next 20 years, Daniel gradually declined in popularity, reaching 24 by 2014. Presently, the name Danny ranks at 234.
Famous People Named Danny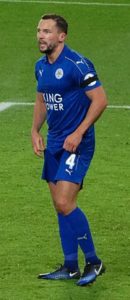 Daniel Defoe was an English author of the 17th and 18th century.
Danny Boy Collins is a contemporary, professional wrestler from Bristol, England.
Danny Drinkwater is an English football player, who is a native of Manchester, England.
Danny Ings is another British football player; he was born in Winchester, England.
Danny Wallace is a humorist and author, who is famous for such books as Join Me and Yes Man.
"Danny Champion of the World" a famous book by the author Roald Dahl
Useful Resources
Discover the meaning and origin of other English boys names.