Julian and Its History/Meaning
Julian means youthful and Jove's love, and it is the best name for a boy who has presence and it going to be a leader in the world. The name Julian has this special meaning, and it has always had a lot of popularity because it has been one of the most important names in all of the world. You can trace it back to Julius Casesar, and you can see that the popularity of Julian is something that makes your boy one that has a name that people know.
Julian has been varied over time from Julius, and it has spawned girl names such as Julia. There are boys who might spell this name Julien, and they will find out that Julian Lennon is one of the most famous Julian's they have ever heard of. Parents who are hoping for a versatile name have found it. A boy can go by the nickname Jools like Jools Holland.
It is also the basis of the month July, and that might make the name a little bit sweeter if the baby boy was born in the month of July or the parents have special dates in the month of July every year.
Popularity
Julian was not in the top 100 baby boys names in England in 2016 however this name was popular between the 1950s to 1970s.
Famous People with the Name Julian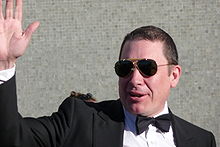 Jools Holland – the famous English musician and television host
Julian Lennon – an English musician and child of the Beatle John Lennon
Julien Macdonald the famous fashion designer
Julian Clary – the comedian from Surrey
Julian Assange – the founder of the website Wikileaks
Useful Resources
Discover the meaning and origin of other English boys names on our website.