Origin of the Name Kit
The name Kit is usually a nickname for a male or female. Kit is short for either Katherine or Christopher before people used Chris as a nickname for Christopher and Kathy, Kate, or Katie as nicknames for Katherine. Kit is of Greek origin and has a wild west feel to the name. Christopher Columbus named Saint Kitts, out in the Caribbean, after himself in 1493.
Meaning of the Name
The meaning of Kit is bearer of Christ.
Popularity
The popularity of Kit in this century has been its highest in 2016 at number 299. Kit was most popular in the United Kingdom from the 1940s until 1995. In the 21st century, Kit seems to come and go on the baby name popularity chart.
Famous People Named Kit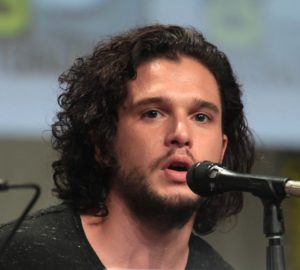 Here's a list of a few famous British males with the name Kit:
Kit Fine is a famous British philosopher, born in 1946.
Kit Harrington is an actor, born Christopher Catesby Harrington in Acton, London, England on Boxing Day 1986. Kit is famous for his character in the award winning series 'Game of Thrones'.
Kit Hesketh- Harvey of Malawi was born Christopher John Hesketh Harvey in 1957. Harvey is best known as comedy scriptwriter for Merchant Ivory's Maurice in 1987.
Record producer Kit Lambert was born Christopher Sebastian Lambert in Knightsbridge, London, England on May 11, 1935.
Useful Resources
Discover the meaning and popularity of other English boys' names.