The Name Spike And Its Meaning
The name Spike is one of the more interesting names that you can give a child, and the meaning of Spike will be very interesting to you once you run across it. The British heritage is unique, and it was used in specific situations.
You also have to be sure that you have taken a look over the meaning of the name. The name could be a name that was used for a thin or tall person when we were giving people very specific names. It later became a nickname that people used without much meaning at all, but it still could be used as a legal name if you want.
Popularity
The popularity of Spike has never been that high. In 2016 Spike was not in the top 100 baby boys names in England and it might not get any higher because so many people see it as a nickname and not a legal name.
Famous People Called Spike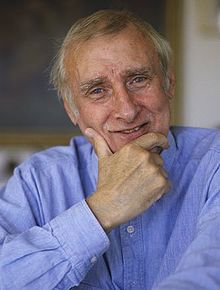 There are not too many famous people with the name Spike, this most notable person with the name but be the English comedian Spike Milligan (birth name Terence Alan Milligan) who called himself Spike after the band Spike Jones and his City Slickers.
Another Spike of note is the film director and actor Spike Jonzeh who worked on the jackass movies.
Summary
The name Spike might never get that popular, but it will definitely give you something that has a long history and has meaning people used to use all the time. Spike has more history than you might have thought, and it came to America from the British Isles even though you might have thought that it was a pretty new name.
Useful Resources
Discover the meaning and popularity of other English boys names on our website.