Background to the Name Victor
The first name Victor is a masculine name that was used rarely as an English name during the middle ages.
Meaning of Victor
Victor means victor or winner in Latin.
Popularity of Victor
Victor is gradually gaining popularity, steadily, in the past 20 years. In the few years, Victor dipped a little bit and gained little. In the past Five years, from 2011 to 2012, it went from 255 to 274. In 2013, Victor ranked at 241st, and now is dropping to 243 in 2014 to 249th in 2015. It gains and slides..
Famous People Named Victor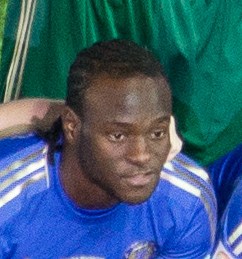 Victor McLaglen was known as an English boxer and film actor who lived from 1886 to 1959. In 1935, he won an Academy Award for Best Actor in the film "The Informer."
Victor Chandler was born in 1951 in England. The successful businessman was the chairman of BetVictor, also known as Victor Chandler International. He's a horse owner and successful with online gambling.
Prince Albert Victor lived from 1864 to 1892 as the Prince of Clarence and Avondale.
Finally, Victor Ambrus was an illustrator born in 1935. In 1965 and 1975 he win the Kate Greenaway award.
Victor Moses the English Premier League footballer who has played for both Wigan and Chelsea.
Victor Hugo, was one of the most famous French writer. He specialised in romantic fiction.
Useful Resources
Discover the meaning and origin of other English boys' names.